PRESS RELEASE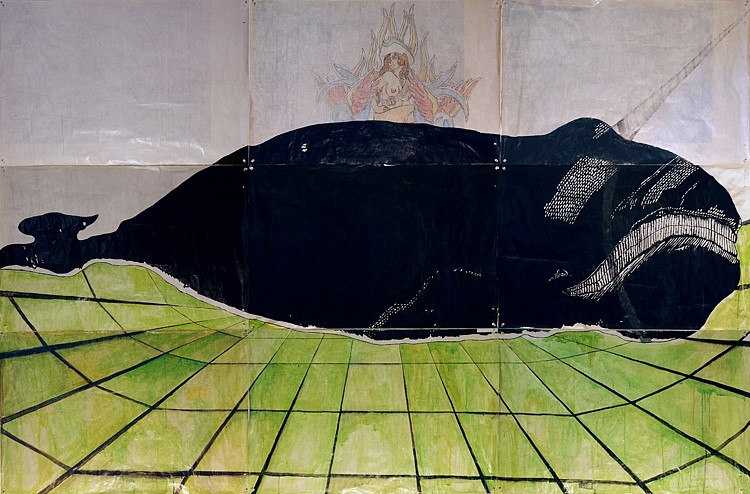 Terry Suprean: Watery, Domestic
Feb 17 – Mar 25, 2006
Holly Johnson Gallery in Dallas, Texas is pleased to announce the opening of Watery, domestic an exhibition of new works on paper by Terry Suprean. An opening reception for the artist will be held on Friday evening, February 17, from 6:00 to 8:00 p.m. The exhibition continues through Saturday, March 25, 2006.
The exhibition of new drawings by Terry Suprean gives an intimate look at domesticity. Using his personal history as well as recent experiences, these interpretations or better still, reinterpretations of the everyday, offer a rich and generous exploration of materials and illustrate an essential component of domestic life.
By using graphite, colored pencils, acrylic, a tattooing tool, plastic resins, and found papers, the artist has created subtle and elegant images that are imaginative and often unexpected – domestic vignettes into one's home and work life, as well as memories of family and friends.
Terry Suprean was born and raised in New Orleans. In 2002, the College of Humanities at Houston Baptist University awarded him "Art Student of the Year" and subsequently earned a B.A. in Studio Art and English from there in 2003. He received a Masters of Fine Arts from Texas Christian University in 2005. In 2005 his work was featured at Texas Christian University's Gallery in Fort Worth, Texas, and in 2004 his work was included in a two-person exhibition also at Texas Christian University with fellow graduate Blakely Davenport. Watery, domestic is the artist's first solo show in Dallas. He and his wife currently live and work in Houston.