PRESS RELEASE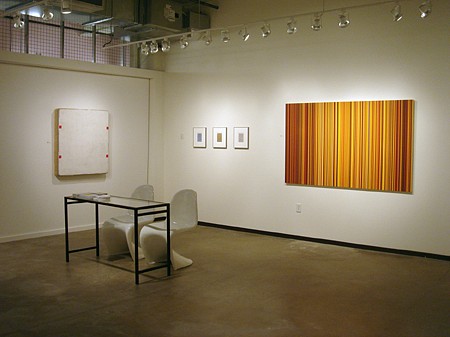 Holly Johnson Gallery at Dallas Art Fair
Apr 7 – Apr 10, 2011
Holly Johnson Gallery, Dallas, Texas is pleased to exhibit at the 2011 Dallas Art Fair from Friday, April 8 through Sunday, April 10. A preview Gala will be held on Thursday evening, April 7, benefiting Booker T. Washington High School for the Performing and Visual Arts and the Dallas Contemporary.
Celebrating modern and contemporary art, the 2011 Dallas Art Fair will showcase paintings, sculpture, drawings, prints and photographs from post war artists represented by 70 prominent art dealers from around the world. For a complete list of participating galleries visit www.dallasartfair.com.
Located at the Fashion Industry Gallery (f.i.g.), within walking distance of world-class cultural institutions of the Dallas Arts District including the Dallas Museum of Art, Nasher Sculpture Center, Meyerson Symphony Center and the newly-opened AT&T Performing Arts Center, this event will again draw established and aspiring art collectors and enthusiasts from throughout the Southwest.
On Thursday evening April 7, the preview Gala will give art patrons an exclusive opportunity to view and purchase art before the event opens to the public. A limited number of 2011 Dallas Art Fair VIP tickets are available. For tickets and information, visit www.dallasartfair.com.