PRESS RELEASE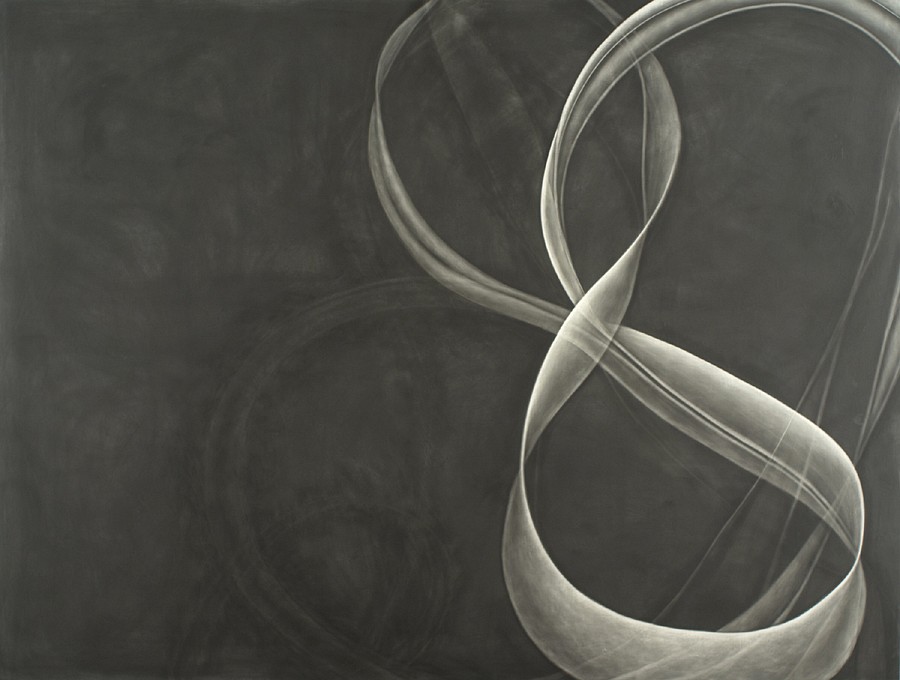 Mark Sheinkman: Manhattanville Project
Sep 11 – Oct 9, 2010
Holly Johnson Gallery in Dallas is pleased to announce the opening of Manhattanville Project, an exhibition of new paintings by Mark Sheinkman. A reception for the artist will be held September 11, from 6 – 8 pm. The exhibition continues through October 9, 2010.
Mark Sheinkman has been mining the richness of graphite and the permutations of the line since the early 1990's. The line can appear as an infinite continuum or as a cluster in which tonalities and curves of varying strength traverse the space in graceful turns or wild jerks. The ghostly ribbons of white twist and undulate as if floating in space or deep waters. They follow a dynamic current, are set in motion, lose focus, seem to dissolve into imperceptibility, manifest themselves once again into a strong material presence.
Robert E. Edelman, in an essay for Sheinkman's solo exhibition at the Kemper Museum of Contemporary Art, writes, "Their lyricism is reflected in Sheinkman's ability to create a space that is at once apprehensible and enigmatic. Not least of all, the structural soundness of the work is apparent in the inherent logic of its construction."
The exhibition title, Manhattanville Project, refers to the location of the artist's studio, located in an area of West Harlem called Manhattanville. The titles of the paintings in this exhibition come from street names in Upper Manhattan and Manhattanville/Harlem.
Mark Sheinkman received his B.A. from Princeton University in 1985. He lives and works in New York City. His work has been exhibited internationally in such institutions as Museum Gegenstandsfreier Kunst in Otterndorf, Germany, Museo de Arte Contemporaneo Esteban Vicente in Segovia, Spain, Grand Rapids Art Museum in Grand Rapids, Michigan, Kemper Museum of Contemporary Art in Kansas City, Missouri, as well as in numerous contemporary art galleries in the United States and Europe.
Sheinkman's work is found in many public and private collections including the Museum of Modern Art, NY, the Metropolitan Museum of Art, NY, the National Gallery of Art, Washington, DC, the Museum of Fine Arts in Houston, TX, Yale University Art Gallery, New Haven, CT, Fogg Art Museum at Harvard University, Cambridge, MA, as well as the Bibliotheque Nationale in Paris. Recent articles on his work include reviews in Art in America, The New York Times, and many others.