PRESS RELEASE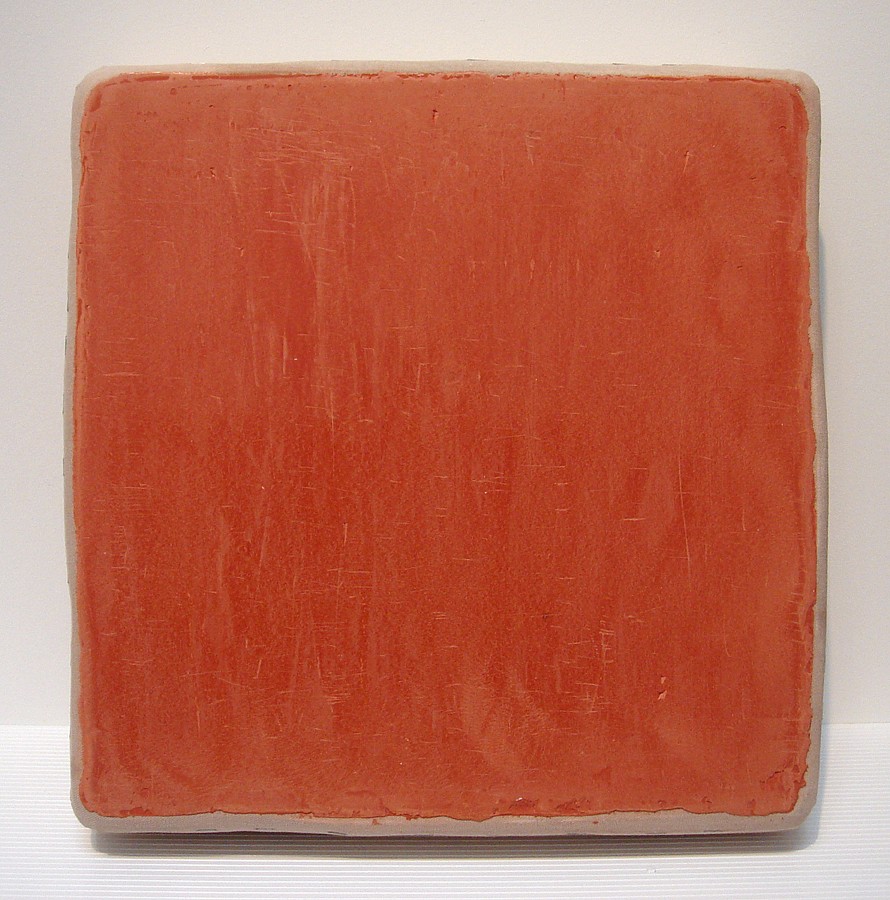 Otis Jones: Recent Paintings and Works on Paper
May 12 – Jun 17, 2006
Holly Johnson Gallery in Dallas is pleased to announce the opening of Otis Jones: Recent Paintings and Works on Paper. An opening reception for the artist will be held on Friday, May 12, from 6:00 to 8:00 p.m. The exhibition continues through June 17, 2006.
For more than thirty years, Otis Jones' work has dealt with the materials and physicality of paint and is grounded in the faith that painting can be both evocative and direct. The illusions he achieves through relationships of color and form are brutal yet elegant in their simplicity. Minimalist compositions are built up with rich applications of paint and then burnished creating luminous patinas. By exploring relationships between shapes and ground, the artist is able to narrow the focus to a few elements not unlike the scientific process or meditation. Otis Jones is a sophisticated and mature artist confident with his materials with an individual style continuing to yield new ideas within abstraction.
Otis Jones received a Bachelor of Fine Arts degree from Kansas State University, Pittsburg, Kansas in 1969 and a Master of Fine Arts from the University of Oklahoma, Norman, Oklahoma in 1972. In 1982, Otis Jones was awarded a National Endowment for the Arts–Visual Artists Fellowship Grant. Born in Galveston, Texas in 1946 Otis Jones makes his home in Dallas.
The work of Otis Jones has been included in over 100 solo and group exhibitions since the 1970's such as; Pairings: Artists' selections from the Dallas Museum of Art, Dallas Center for Contemporary Art (2005), Polishing our Silver, Works from the Permanent Collection, The Old Jail Art Center in Albany (2005), Texas Vision: The Barrett Collection, Meadows Museum, Southern Methodist University in Dallas (2004), Wall Power, The Dallas Center for Contemporary Art (2002), Texas Axis: 4 Artist Exploring Space, Arlington Museum of Art (1994), The Passionate Eye, Laguna Gloria Art Museum in Austin (1991), The State I'm In: Texas Art, Dallas Museum of Art (1991), New Acquisitions, Dallas Museum of Art (1990), Surface/Painting in Three Dimensions, Albuquerque Museum (1989), 4 Painters: Jones, Smith, Stack, Utterback, Contemporary Arts Museum in Houston (1981), Focus: Otis Jones, Modern Art Museum of Fort Worth (1983), New Orleans Triennial, New Orleans Museum of Art (1980), and Texas Painting and Sculpture Exhibition, Dallas Museum of Fine Art (1976).
In numerous private collections, his work is also in the permanent collections of American Airlines at Dallas-Fort Worth International Airport, A. H. Belo Corporation in Dallas, Compaq Corporation in Houston, the Dallas Museum of Art in Dallas, MIT List Visual Arts Center in Cambridge, Neiman-Marcus in Dallas, The Old Jail Art Center in Albany, the Springfield Art Museum in Springfield and the Tyler Museum of Art in Tyler.
Holly Johnson Gallery is located at 1411 Dragon Street in Dallas, Texas 75207. Gallery hours are 10:00 a.m. to 5:00 p.m., Tuesday through Saturday. For more information call Holly Johnson at 214-369-0169, or email info@hollyjohnsongallery.com, or visit the website at www.hollyjohnsongallery.com.