PRESS RELEASE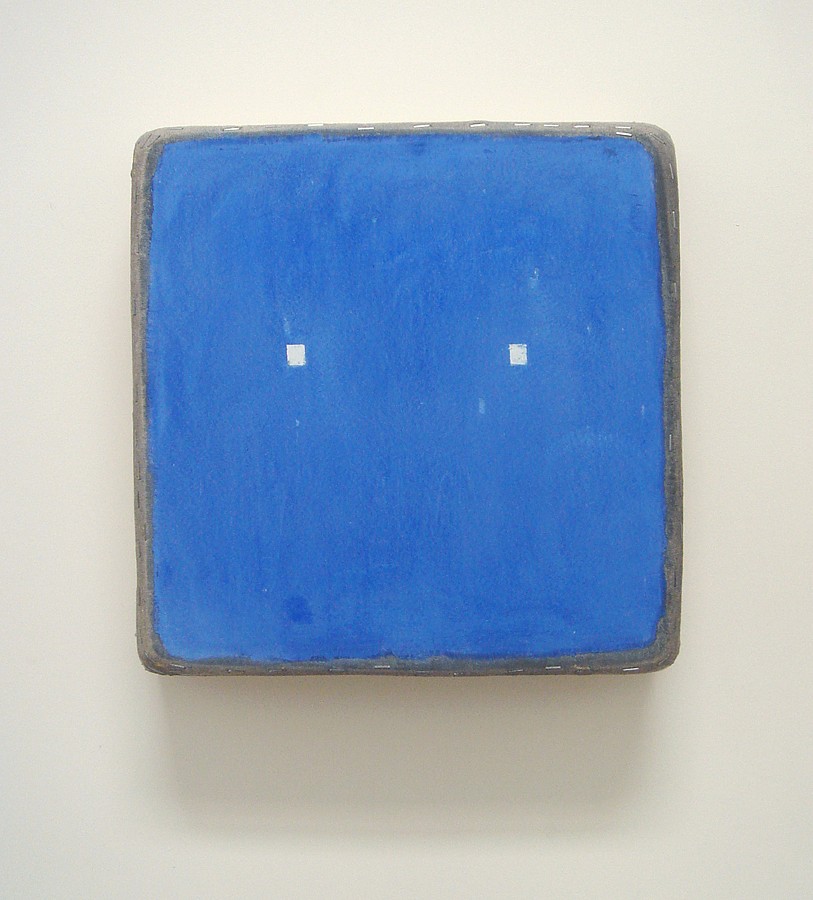 Otis Jones: New Work
Sep 10 – Oct 8, 2011
Holly Johnson Gallery is pleased to announce the opening of Otis Jones: New Work on September 10. An opening reception for the artist will be held on Saturday evening, September 10, from 6 to 8 p.m. The exhibition continues through October 8, 2011.
In this exhibition of new work Otis Jones continues his investigation of abstraction. The new paintings alternate in hue and texture, ranging from flat to polished, to pitted topography. Evident is his unique signature of staples attaching canvas and linen to thick wooden supports – reinforcing the relationship of the side to the front of the painting and exposing traditional painting materials.
In building up the surface media and alternately sanding it away, Jones foregrounds the status of his paintings as objects. For Otis Jones, minimalism operates as a place from which to begin. More importantly, it references his insistence, thematically, to produce work that blurs high and low distinctions.
The artist was born in Galveston, Texas in 1946. He received a B.F.A. from Kansas State University in Pittsburg in 1969, and a M.F.A. from the University of Oklahoma, in Norman in 1972. In 1982, he was awarded a National Endowment for the Arts–Visual Artists Fellowship Grant. He currently resides in Dallas.
His work has been included in numerous exhibitions since the 1970s, such as; Texas Paint Part II: Out of Abstraction, Arlington Museum of Art (2006), Pairings: Artists' selections from the Dallas Museum of Art, Dallas Center for Contemporary Art (2005), Texas Vision: The Barrett Collection, The Meadows Museum at SMU (2004), New Acquisitions, Dallas Museum of Art (1990), and Focus: Otis Jones, Modern Art Museum of Fort Worth (1983).
Otis Jones' work is in permanent collections, including the Dallas Museum of Art, MIT List Visual Arts Center in Cambridge, Massachusetts, the Springfield Art Museum in Springfield, Missouri, the Tyler Museum of Art in Tyler, Texas, American Airlines in Fort Worth, Neiman-Marcus in Dallas and Plano, Compaq Corporation in Houston, and Four Seasons Resort in Scottsdale, Arizona. His work has been featured in recent articles in such publications as The Dallas Morning News (2006), NY Arts (2006 and 2008), THE Magazine DFW (2009), D Magazine and D Home (2009).